Screenshots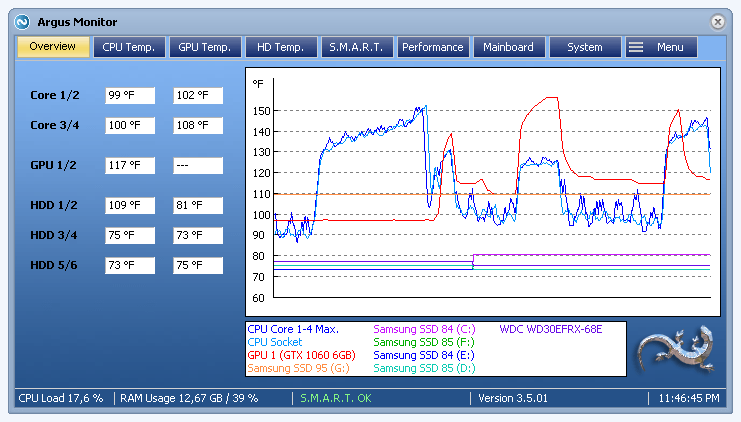 Argus Monitor: Overview of system temperatures (CPU, GPU, HDD)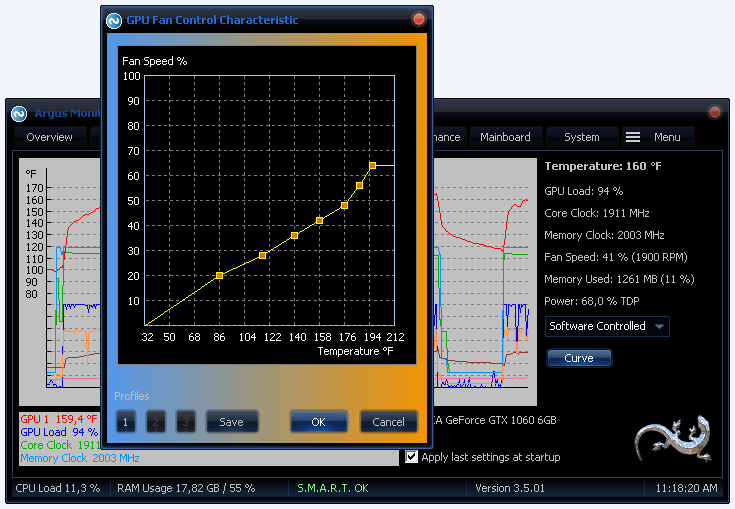 GPU fan speed control: Control the fan speed of the GPU fan depending on the GPU temperature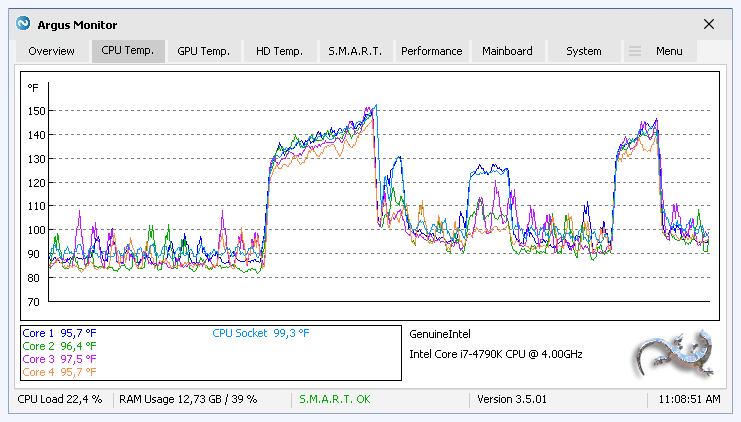 CPU Temperature: Graph of CPU core temperatures over time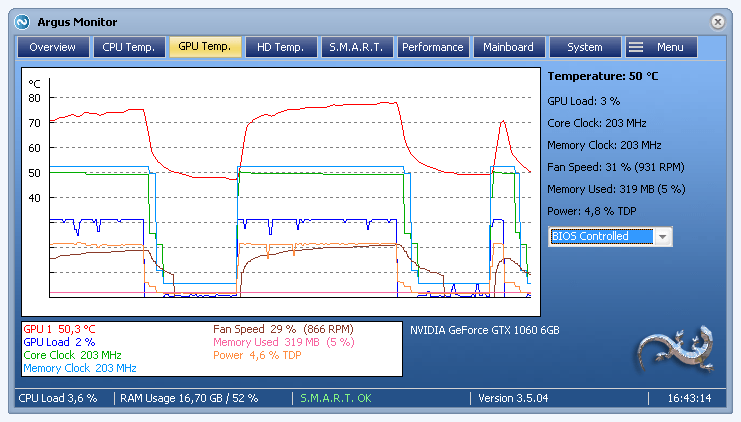 GPU Temperature: Graph of GPU temperature and additional advanced GPU information like core and memory clock, GPU load and the possibility to control fan speed (if available).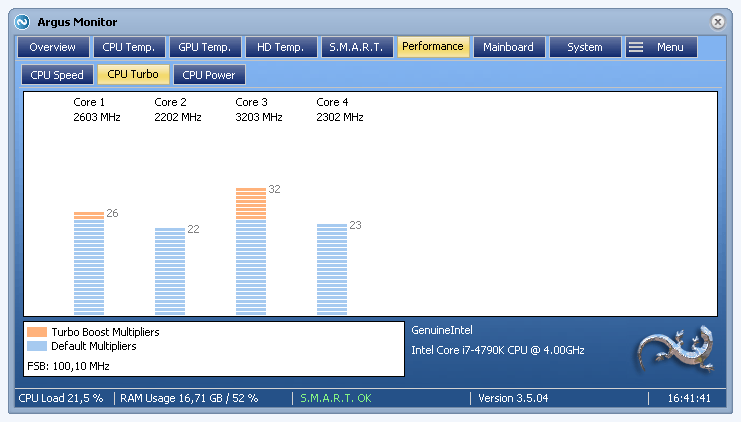 Turbo Boost: Intel® Core i7-4790K processor running two cores in turbo boost mode.

SMART Status: Overview of disk drive S.M.A.R.T. attributes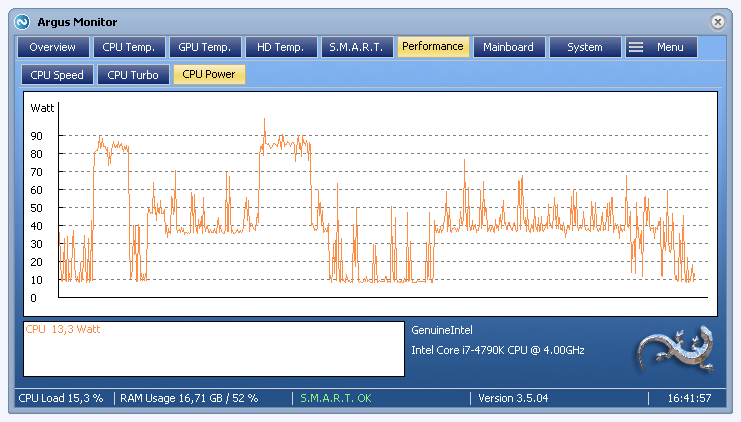 CPU Power: Graphical display of current CPU power consumption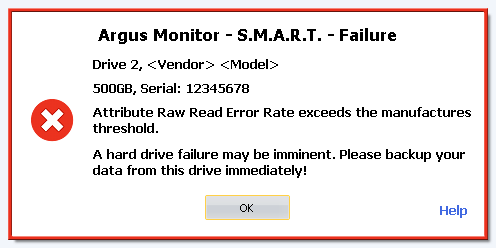 SMART Warning: Warning about a likely hard drive failure because of decreased critical S.M.A.R.T. attributes.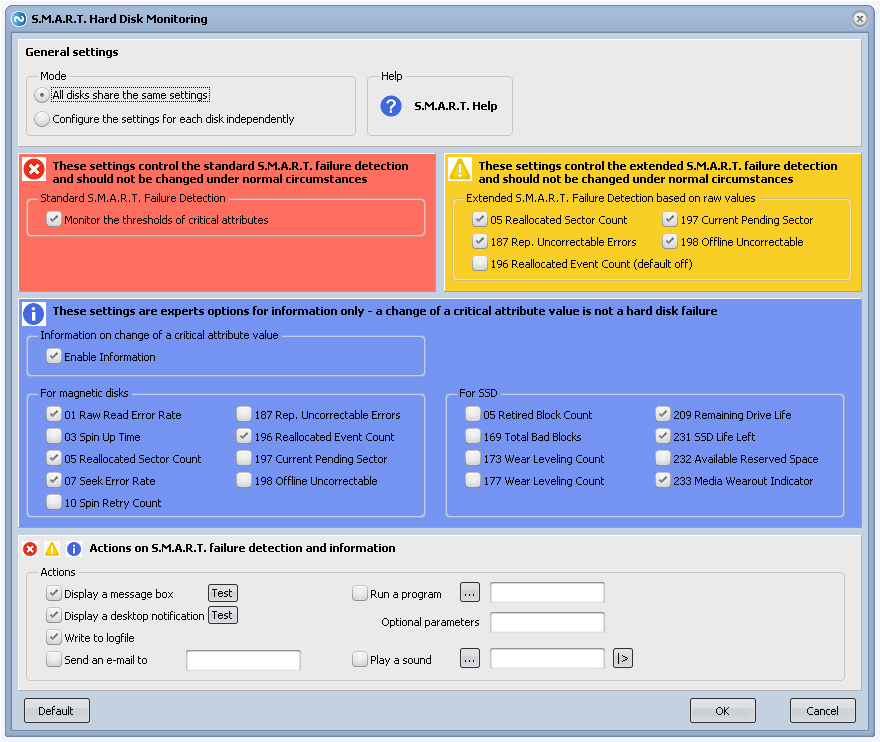 Configuration of S.M.A.R.T. monitoring options