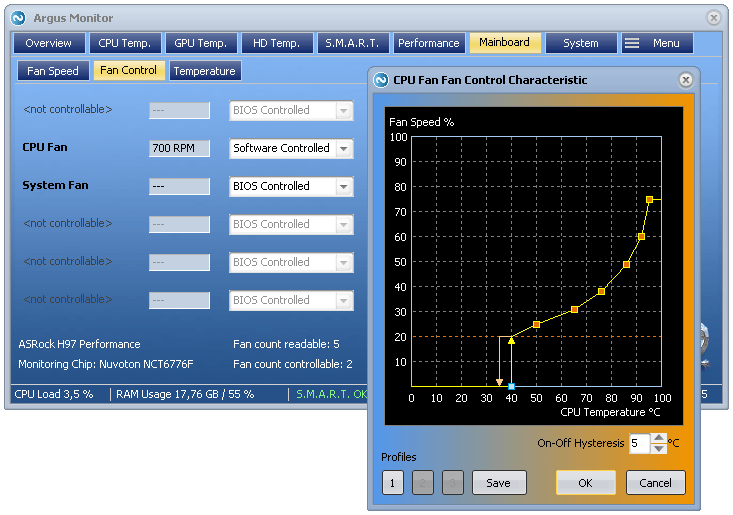 Using Argus Monitor you control all fans that are connected to supported hardware (like most SuperIO chips on your motherboard, AIO cooling solutions by Corsair/NZXT or some separate fan controller. You can set fixed fan control values or configure control curves to control them based on any temperature source, like CPU or GPU temperature, HDD/SSD temperatures or temperature readings from motherboard or AIO sensor channels.
With the multi controller feature, you can have multiple controllers run in parallel for every fan and then use the maximum control value to set the fan speed.
Also available are fan profiles (presets you can switch between using the GUI or hotkeys) and options like hysteresis, temperature averaging over time or rate limits to keep the fan speeds as steady as possible.